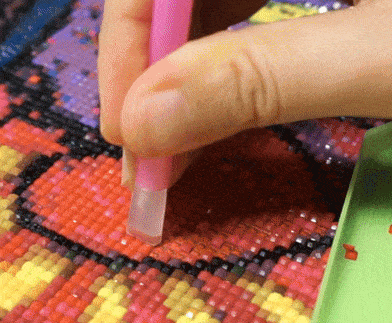 WHAT IS DIAMOND PAINTING?
Diamond painting is a form of mosaic art in which the artist applies shiny resins onto a pre-glued canvas to complete the painting. The final result of several hours of labor is a beautiful piece of art that is all your own making which can be used as a great interior element or gift.
Also, diamond painting is a stress-free activity that relaxes the amygdala — the fear center of the brain — and allows your mind to get the rest it needs. You may read more here.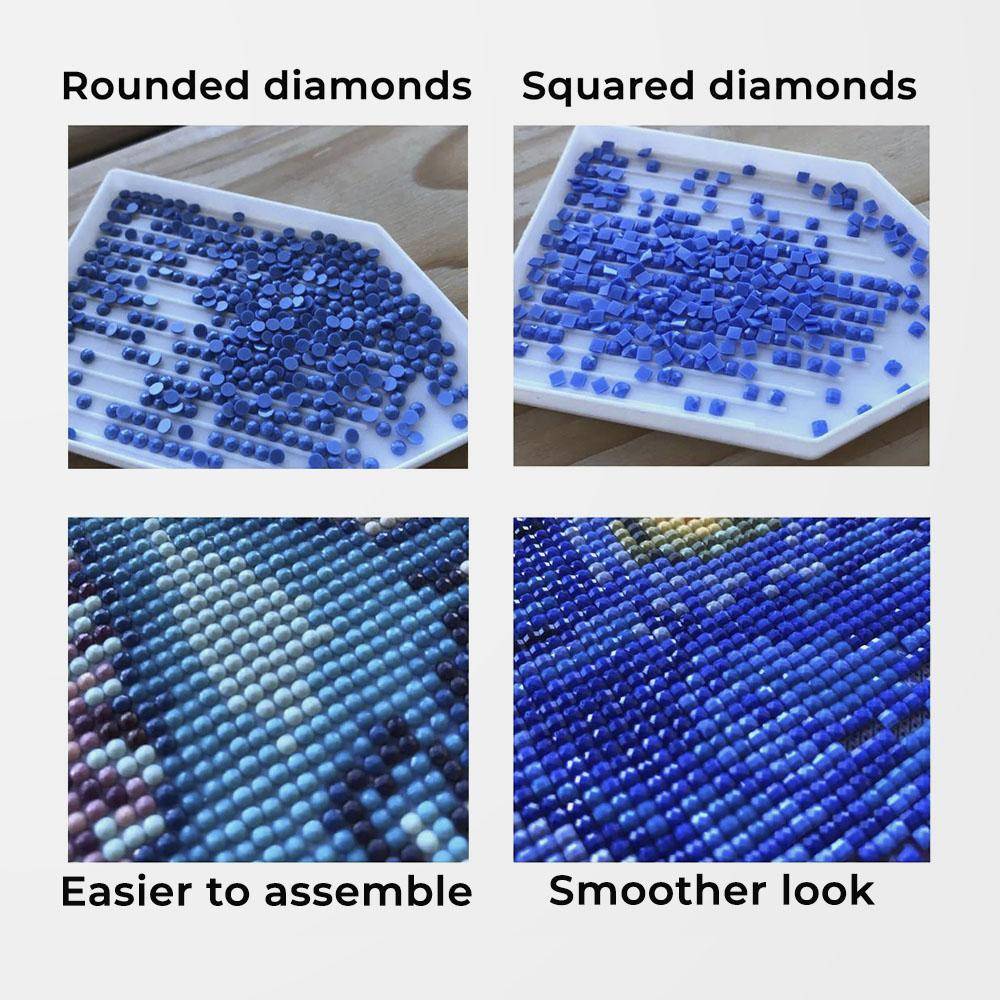 Squared vs rounded diamonds: what's the difference?
In choosing between squared and rounded diamond drill, it's important to know that there are no right answers. As with so many things in life, this is more or less a subjective preference!

But it is important to notice, that in most cases the rounded ones are easier to assemble. So, we recommend the rounded ones for beginners.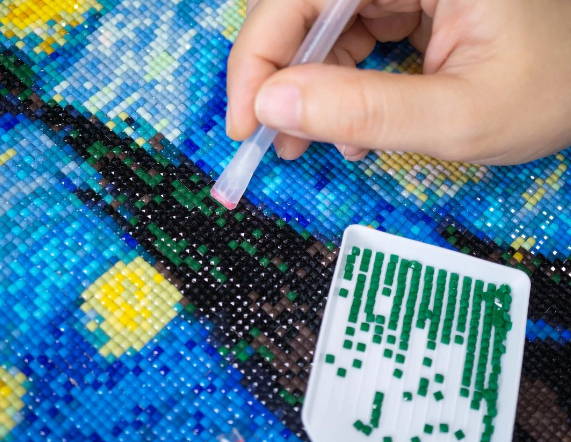 WHY will YOU WILL LOVE DIAMOND PAINTING?
It will make you feel relaxed.
It takes your mind off of daily stress.
It makes you feel happier.
It makes you focus better.
It improves your overall mental health.
All facts above are scientifically proven.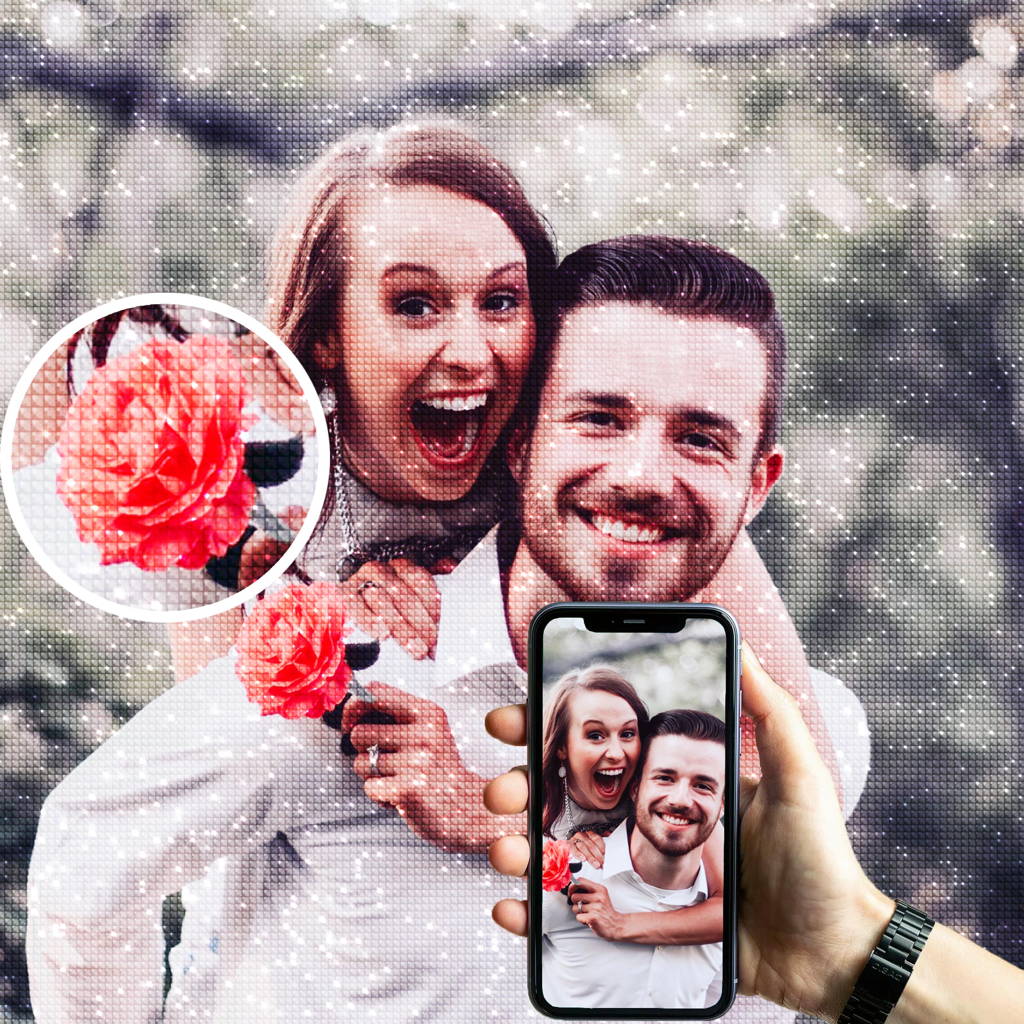 WHY would you order a custom DIAMOND PAINTING KIT?
It is an amazing way to preserve your memories. Bring your favorite photo back to life with a custom diamond painting. You might want to paint a family picture, a loved one or a pet.
A personalized diamond painting is also an amazing gift. Just imagine receiving a hand-painted picture from someone you love!

HOW do you order DIAMOND PAINTING kit with your own photo?
1. Select the right photo
- The
image should be at least 750px high & wide.
- The b
ackground shouldn't be too cluttered.
-
Perfect choice:
high-quality close-up photos with good lightning.
2. Upload the photo
3. Complete the purchase
Right after you complete the purchase on the website, our designer will start to work with your photo.
1) A high-quality canvas.
2) Instruction for beginners.
3) Different colors diamond kit.
4) Tray for diamonds.
5) Glue, tweezers and pen.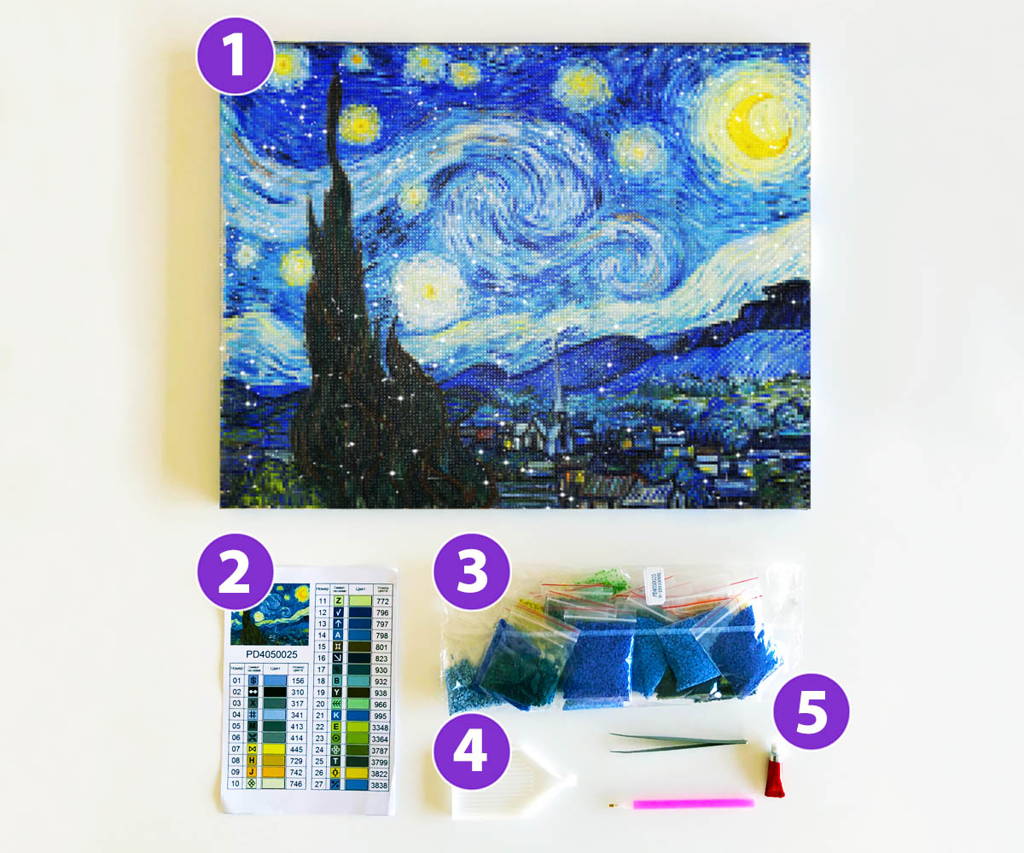 All paintings are produced from high-quality materials
Fast delivery to any destination.
Completely free shipping.
Customer service team at your service 7 days a week.
100% refund if you are dissatisfied with your purchase for any reason.

when will i get my order?
The average delivery time is 14 days. A few days after ordering your painting you will receive a tracking number which will show your package delivery progress.

WHY CHOOSE ART OF DIAMOND PAINTING?

Customer satisfaction is our #1 priority. If you are dissatisfied with your purchase for any reason, let us know! We will refund 100% of the purchase amount or send you a new copy.

We provide free worldwide delivery. Please, read shipping list in our shipping policy to check if we deliver to your country. The average delivery time is 14 days!

Our customer service works 5 days a week, 24 hours per day. Our friendly support team will be glad to help you. Please, email us or contact us via form if you have any problems.